Yesil Marmaris Tourism and Yacht Management Inc. duly registered with the Association of Turkish Travel Agencies, TURSAB (A849) is one of the original pioneers in the field of marine tourism in Turkey founded in 1962 to provide superior services which have been maintained for over five decades.
Our company has established the first ever maritime transport line from Marmaris/Turkey to Rhodes island, Greece, enabling the first international travellers who were then on holiday in Rhodes/Greece to visit Marmaris/Turkey. We continue to offer maritime transportation services with our fleet of six passenger catamarans and a ferry to Rhodes, Kos, Symi, Patmos, Samos, Leros and Kalymnos.
In those early years we have also served the purpose of directing the yachting enthusiasts and fleets of the international yachting companies to sail to Turkey (Marmaris) and complete their itineraries in our country.
The expansion of tourism and travel in Turkey for holidaymakers from the United Kingdom during the year of 1985 has led to the opening of our branch offices in Kusadasi, Bodrum, Fethiye and Didim. Again Yesil Marmaris is one of the first to start the mass tourism concept in southwest Turkey in 1985 and opened up branch offices in major resorts to set up its service network along the Turkey's Aegean coastline.
Our company's activities include:
* Marmaris ferry connection to Rhodes and Symi
* Datça ferry connection to Rhodes and Symi
* Bodrum ferry connection to Kos, Kalymnos, Leros, Symi
* Turgutreis ferry connection to Kos, Kalymnos, Leros, Symi
* Accommodation and travel reservations in Greek islands
* All kinds of tour, transfer, excursion and guidance services
* Yacht management and blue cruises by self-owned yachts (gulets)
* Ship and mega yacht agency services
* Hotel and self-catering type accommodation complex management
* Marina and yacht drydocking facility operation
* Aqua park & amusement park management.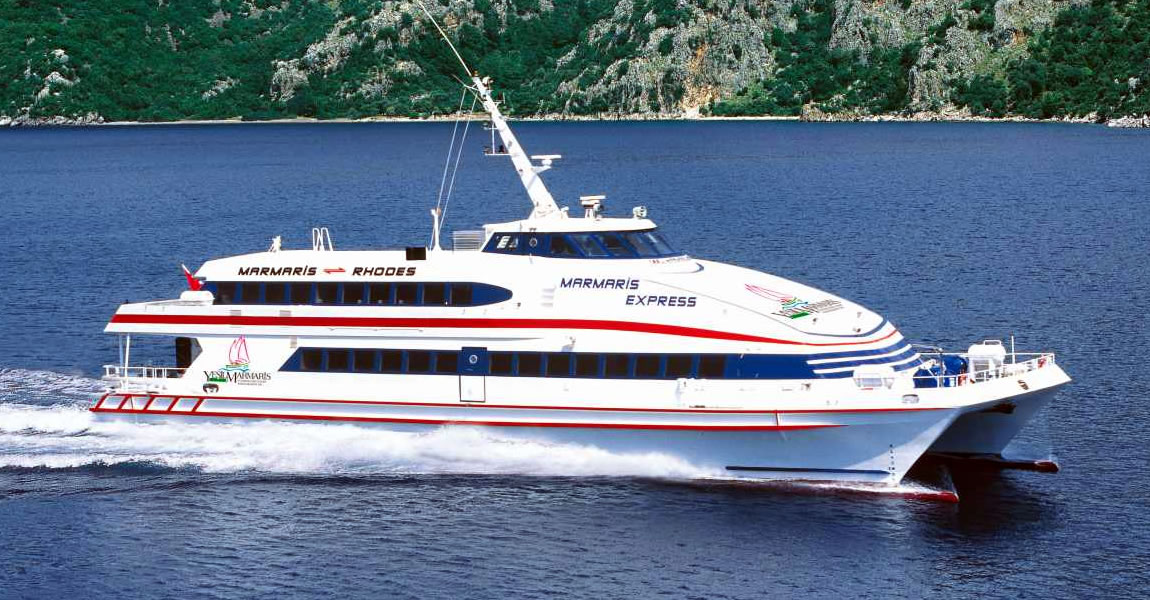 YESIL MARMARIS LINES
Yeşil Marmaris Lines owns and manages the largest fleet in the Aegean counting 6 catamarans with a total capacity of 2400 passengers to serve the international itineraries to Greek islands from Marmaris, Bodrum, Datça, Turgutreis, Fethiye and Didim all year round. Our catamaran connections are your guarantee for the fastest and safest travel to the Greek islands of Rhodes, Kos, Symi, Leros, Kalymnos, Samos and Patmos.
ONLINE FERRY TICKET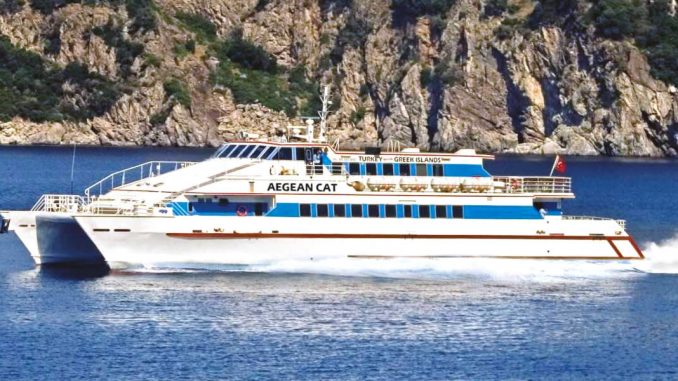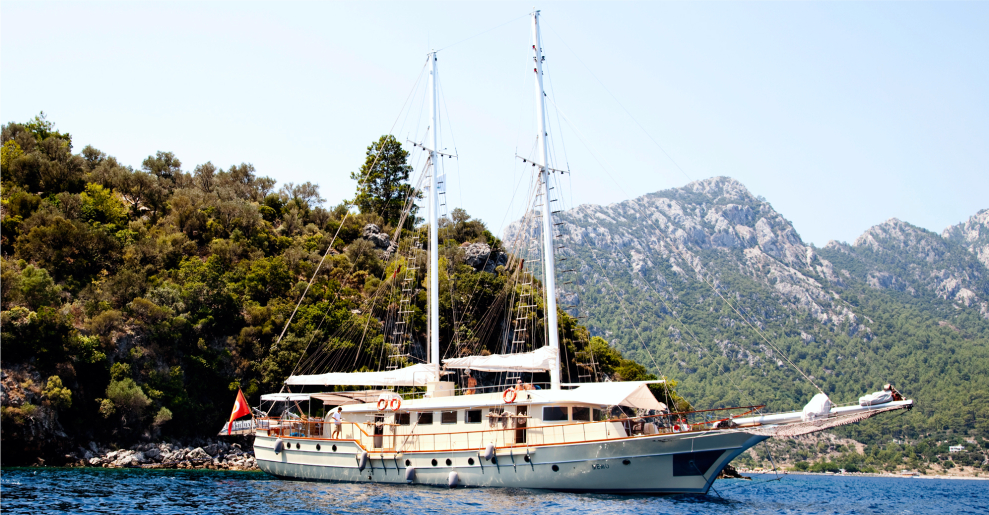 BLUE CRUISE AND YACHT MANAGEMENT
Yeşil Marmaris is a yacht management and blue cruise company with over a half-century industry experience. We are inviting you to a unforgetable Blue Voyage Cruise along the Turkish Coast to witness the natural beauty and rich history of the Mediterranean & Aegean on one of our three deluxe gulets. We have gathered a professional and service-oriented crew and captains in order to deliver the blue cruise vacation that you expect.
OUR DELUXE GULETS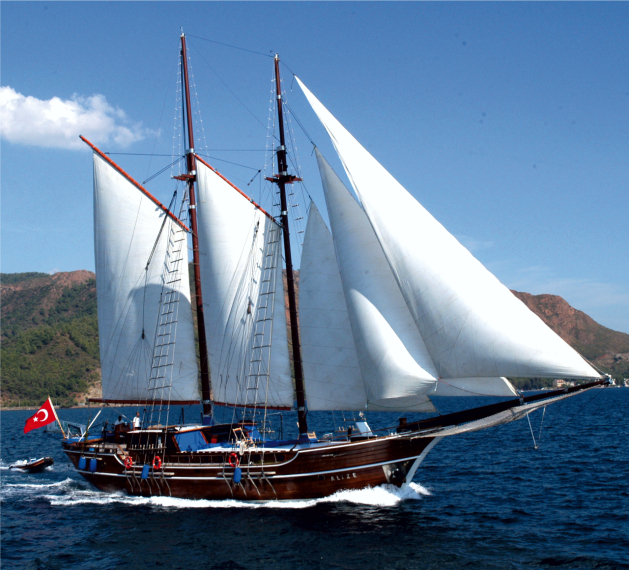 An exceptional level of comfort and personal service offered on board of our deluxe gulets: 30-meter M/S Memo featuring 7 cabins, 30-meter M/S Alize featuring 6 cabins and 28-meter M/S Murat featuring 4 cabins, each of our vessels is unique in terms of high class design and superb quality.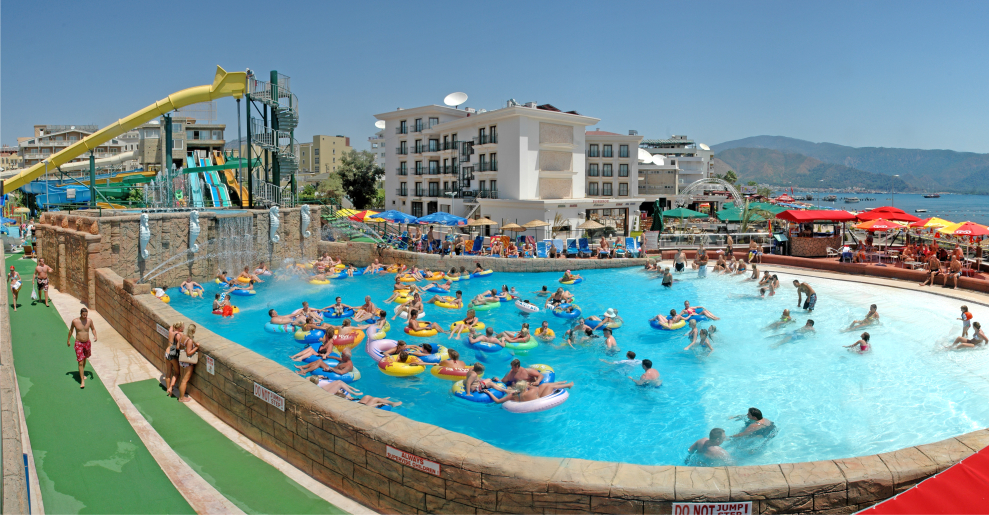 ATLANTIS WATER PARK
Centrally located on its own private beach the largest waterpark Atlantis in Marmaris is inviting all of your family for a fun day and adventure. Plenty of water slides, a kids pool, a wave pool, kids slides, spilling buckets, a water tower, and mini golf, soft play center, battery powered cars for kids, a restaurant and bars at Atlantis waterpark gives Marmaris locals and visitors a seasonal attraction.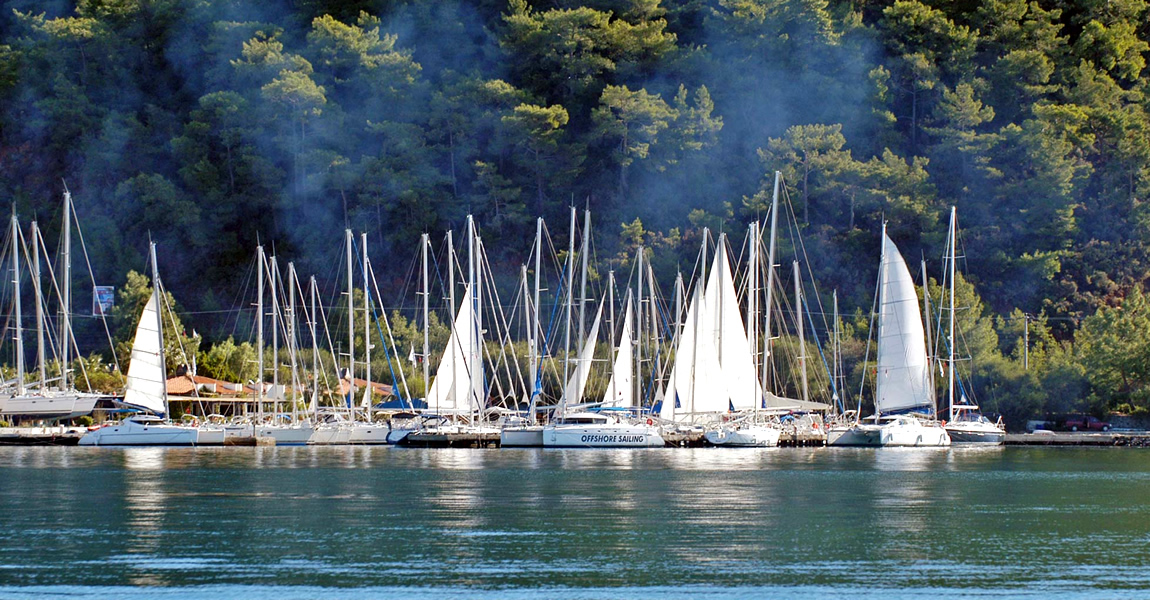 ALBATROS MARINA
Albatros marina stands on a 30,000 m2 land for dry-standing of 150 boats. There is a pier for 44 boats for mooring. We aim to expand our mooring capacity to 250 boats. Albatros marina is conveniently located, adjacent to the town road, only 1.5 km from Marmaris town centre, which makes her an ideal base for yacht owners.
BOATSHOW TUZLA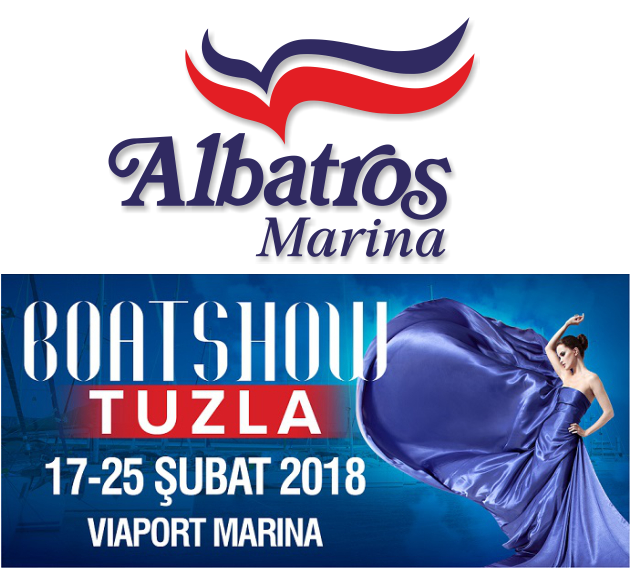 17-25 February 2018
VENTURE TO ISTANBUL BOATSHOW TUZLA TO EXPLORE ALBATROS MARINA SERVICES.
VIAPORT MARINA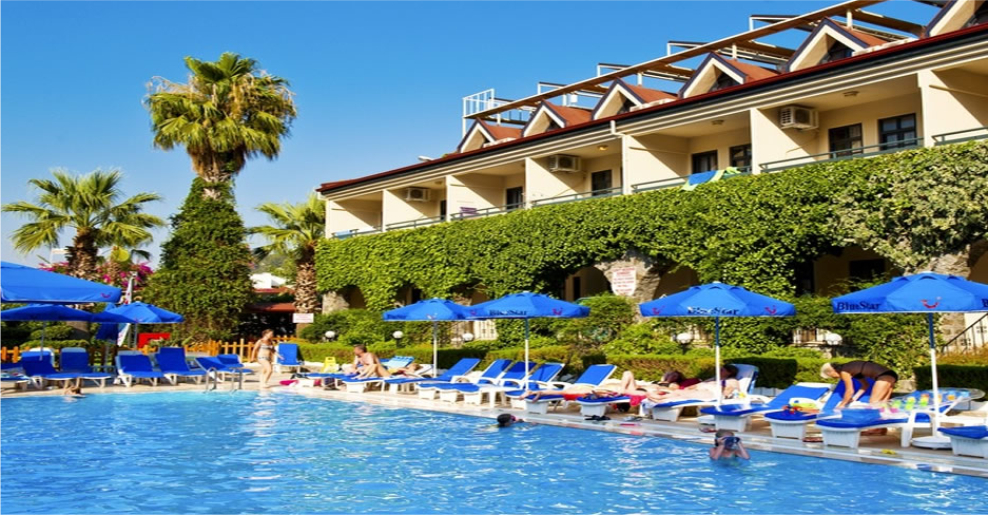 PRINCE APART HOTEL
Prince Apart Hotel, situated in the center of Icmeler/Marmaris, is a Self Catering hotel with 67 accommodation units. It has 8 duplex deluxe two-bedroom apartments , 8 deluxe one-bedroom apartments, 41 standard one-bedroom apartments and 10 studio rooms.
Prince Apart Hotel is only 50 meters away from Icmeler Beach and its ideal setting, with its joyful playground and kids' club, offers a safe and pleasant environment for children, and parents can relax and enjoy their holiday in this friendly atmosphere.

HOTEL AQUA
5 star Hotel Aqua, situated in Marmaris/Icmeler, is an All Inclusive beach hotel with 240 deluxe guests rooms. Its perfect location provides proximity to shopping, night life, restaurants and bars as well as fantastic excursions which Marmaris genourously offers.
Comfortable rooms, exquisite culinary experiences, luxurious Spa and Wellness centre, combined with spectacular views and unparalleled service, will guarantee a perfect stay and unforgettable memories.
KAPTAN APART HOTEL
Kaptan Apart Hotel, situated in center of Marmaris, is a Self Catering hotel with 66 accommodation units. It has 53 one-bedroom apartments, 4 two-bedroom apartments and 10 studio rooms.
Kaptan Apart Hotel is only 20 meters away from Marmaris Beach and its perfect location provides proximity to shopping centers, bars and restaurants.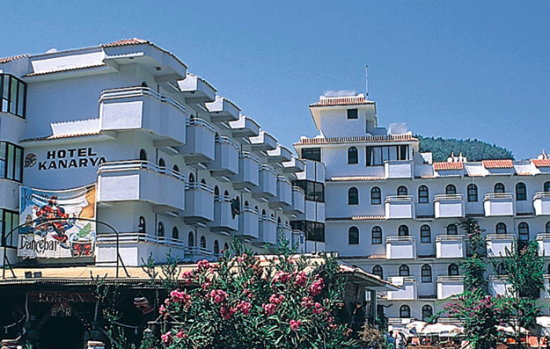 KANARYA APART HOTEL
Kanarya Apart Hotel, situated by the scenic canal in center of Icmeler / Marmaris, is a Self Catering hotel with 35 accommodation units. It has 32 one-bedroom apartments and 3 two-bedroom apartments.
The lovely Icmeler Beach is only 200 meters from the hotel via the walk-away along side the colorful canal.